Al Ain City Tour – Al Ain Tour Packages
Al Ain city tour / Private City Tour UAE / Al Ain
sightseeing tour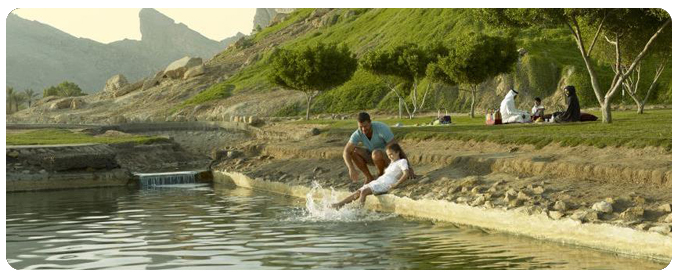 Al Ain city tour:
A charming desert oasis that has been a stop on the caravan trail since time immemorial. Today, Al Ain has become a garden city and also boasts a university. The road from Dubai takes us through spectacular desert scenery. We stop at the archaeological digs at Hili which date back some 5,000 years. Before proceeding to the Al Ain Museum next to the old fortress, we stroll through the traditional souk of the town of Buraimi. We then take a short walk through an oasis with its ancient falaj irrigation system.
Join us and we will take you to the beautiful Garden City of Al Ain, the greenest of all the Emirates. Al Ain Tour includes a visit to Hili Archaeological site, which contains some of the fascinating ancient tombs and other historic remains of the city.
After lunch, we stop by the Al Ain palace Museum. The palace was the residence of the late ruler Sheikh Zayed bin Sultan Al Nahyan from 1927 until the early' 70s. Interesting displays, including a collection of family portraits, offer an insight into the way the royal family lived and entertained. We then stop at the traditional camel market before returning to Dubai.
More info about Al Ain city tour package
Contact us